The Future Of Lead Generation
Let us design a totally automated A.I. Lead Generation System, and watch your business explode with more leads, more sales … starting TODAY. We include:
Landing Pages & Forms
A.I. Lead Generation Scripts
Access To Our Contact Database
Big Data Audience Targeting
Chatbots For Your Site (if desired)
Marketing Automation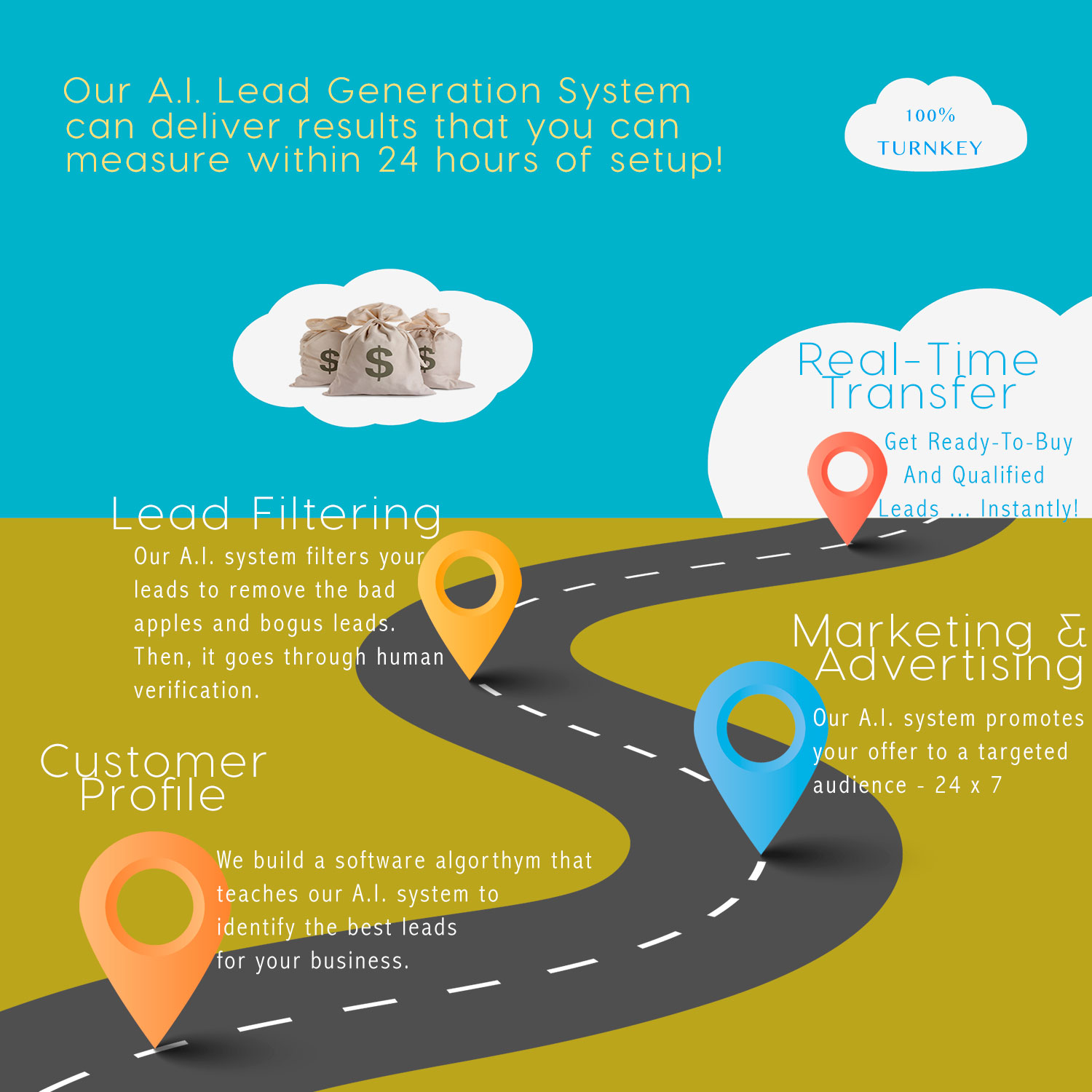 Seriously Reduce The Timeframe From "Cold" to "Cash"
If you sell a mid to high-ticket product or service, your time and money are always on the line. For you, traditional Lead Generation methods are not as effective as they should be. There's always the balance between "quantity" and "quality" … traditional wisdom tells us, that in order to get the most leads, you simply cast a wide net, collect an email address and a name.
Most of our Pay Per Call and Pay Per Lead services utilize A.I and Big Data, to provide you with better lead intelligence data, a lot faster. In less than half a second, we can compile a profile of your raw lead, that can include:
Full Name with suggested pronunciation
Physical Address
City, State, Zip Code
Phone Number
Email
Occupation
Education
Income – Worth – Credit Score
Homeowner Status
Marital Status
Social Media Activity
This level of data can significantly shorten your sales funnel, help you make better business decisions and strategies, and simply makes you more money … faster.
A Custom Turnkey A.I. System 
is $5,000.00. A
 $1,500.00 deposit payable in advance, and the balance is due upon system completion, with your approval. 

[fullstripe_payment form="AI-LeadGen"]